In my scope of practice I mainly focus on muscle tissue and fascia, if you have acute/chronic bone pain or serious skin or health issues you should contact a chiropractor, dermatologist or PHYSICIAN.
Be sure to leave us a review on Google, Facebook and/or Yelp, or if you enjoyed our massage!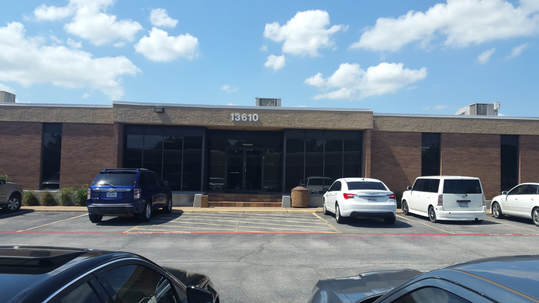 Be sure to scroll all the way to the bottom of this page to read massage appointment policies
I am not available for Massage on Fridays or Sundays
BEST WAYS TO BOOK YOUR MASSAGE:
1. BOOK FOR YOURSELF ONLINE
2. TEXT 214-734-6681 TO SCHEDULE
3. CALL 214-734-6681 TO SCHEDULE
Prices subject to change without notice
*All massages are confidential.
No one else is allowed in the massage room during a massage unless the person receiving the massage is younger than 18 years old. Unless it is a Private couples massage teaching session/Tandem Massage or if a valid reason is given to me.
You are allowed to give cash or credit/debit tips for your massage
-Chris
Sign up to become a VIP Massage Member to receive discounted massages every month and a FREE massage every 6 months
SWEDISH, DEEP TISSUE OR SPORTS MASSAGERates for Non VIP Members
$50 for 30 minutes
$80 for 60 minutes - ($10 off for first time client)
$110 for 90 minutes - ($10 off for first time client)
$140 for 120 minutes
PACKAGES AVAILABLE CLICK HERE
The pressure could be done with very light, medium, deep or very deep pressure customized to exactly how you like it and focusing on where you need it. All massages are done with lots of
finesse
, helping with sore tense or tight/knotted muscles in the shoulder or neck, and can help with improving low back pain, helping blood circulation, leg tightness & soreness, or its great if you just want stress free relaxation. Scalp, abdominal, breast massage and stretching of muscles can be added and is optional!!
FYI - If you have been having a pain, circulation, or tightness issue in any part of your body (mainly neck, shoulder or back)
for weeks, months or years
.... I recommend coming to get
multiple massages in the month
to really help your issue, because most of the time, one massage session isn't going to do the job!
​Quick Fix Massage
(NO undressing required)
$35 for 20 minutes
This massage is for people who are not interested in removing any clothing, or for someone who just needs a quick massage with some
finesse
. You lay on our table or sit on our massage chair and without any oils or gels, we use compression techniques to massage your kinks out.
IF YOU NO CALL, NO SHOW OR
CANCEL LESS THAN 2HRS BEFORE YOUR MASSAGE APPOINTMENT
THERE IS A $30 RESCHEDULING FEE.
​IF IT WAS AN OUTCALL MASSAGE, YOUR FEE IS $50
The below prices are for events/homes/hotels/offices located within 20 miles of
​Finesse Bodywork office 13610 Midway Dallas Tx 75244.
Additional charge of $2 per mile for locations farther than 20 miles.
Outcalls are available

​Outcalls must be booked by calling or texting me directly,
​OutCalls can not be booked online
(I can bring my massage table to your home, hotel or office)
$120 for 60 minutes, $160 for 90 minutes, or $200 for 120 minutes

For first time clients: To Reserve and Confirm an OutCall Massage on a future date,
For my safety, concern and your credibility a $50 nonrefundable deposit must be made. You will pay the remaining balance once I arrive to your location OR you can leave a Credit/Debit card on file as an alternate option to secure your booking.
You can also prepay the full amount.
*Same day OutCall Appointments may possibly not require a deposit
Canceling less than 2 hours before appointment results in a $50 fee.
No personal checks accepted.
---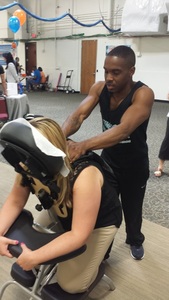 Chair Massage for your event
​
**I am available for Chair massage at your office building, parties, work place events, sporting events, fundraisers or any event for $85 per hour no oils and no undressing required. I will bring a portable massage chair to the location and each massage can last between 10min-20min or longer.
First 2 hours non refundable minimum down payment or full payment to secure booking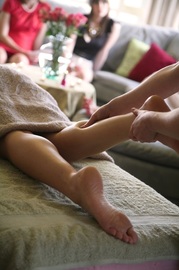 ​Table Massage for your event
CLICK HERE TO PURCHASE 2 HOURS OF ON LOCATION TABLE MASSAGE
$100 per hour for portable massage table and chair to be brought
2hour minimum
Available for small parties, such as ladies-night-in, bachelorette party, baby shower etc.. Massage oils can be used. I will bring a portable massage table and chair to the location and each massage can last between 10min-30min or longer.
​Remaining balance will be paid upon my arrival with cash or credit/debit card.
No personal checks accepted.
MASSAGE TEACHING SESSION/TANDEM MASSAGE
In a private session, instead of getting a couples massage.
How fun would it be for you to learn how to give your significant other a full body massage.
This could be fun, interactive, informative and even romantic!
In office: $120 for 60min, $145 for 90min, or $165 for 120 minutes
At your home/hotel: $160 for 60min, $200 for 90min, or
​$240 for 120min
CLICK HERE TO BUY ONLINE
---
Full body stretching (no undressing required)
$25 for 25 minutes or $80 for (4) 25 minute stretching sessions
Enhance you flexibility, range of motion, posture, and feel more limber by coming to get full body stretches.
---
---
Specialty Bodywork Rates
PRENATAL MASSAGE$100 - 60min
Packages available click here
A massage for pregnant women only. Side laying positions and reclined position with pillows are used during a prenatal massage. The pressure could be done with very light, or medium pressure customized to exactly how you like it and focusing on where you need it. Prenatal massage is done with lots of finesse, helping with sore tense or tight muscles, some low back pain, helping blood circulation, or its great if you just want stress free relaxation!!
FYI 85% of miscarriages occur in the first trimester of pregnancy. For liability reasons, many massage practitioners and most spas do not massage women in their first trimester. Unless otherwise advised by a doctor, massage during the first trimester is safe.
You may be relieved to know that in most cases it is safe (and beneficial!) to receive massage up to your due date and beyond. Many women schedule a session on their due date so they have something to look forward to if they have not yet gone into labor. A massage is a great way to prepare your body for the experience of giving birth.
Paradise Massage for Women
$80 - 60min ~ $110 - 90min ~ $140 - 120min
Packages available click here
This is a true full body from head to toe ultimate relaxation massage dedicated to women only including breast, abdomen and side laying, to pamper women that combines Swedish and Esalen gliding techniques with light stretches. Rather than therapeutic, this is an undraped(no cover sheet) nurturing more sensuous, stimulating massage dedicated to women with long flowing strokes that make you feel like you are floating on clouds.
​Includes warm oil and warm towels.
---
Hot Stone Massage
$100 - 60min or $125 - 90min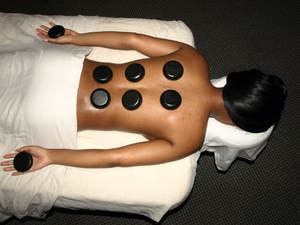 Your body is warmed up with traditional Swedish or Deep Tissue massage, then you're massaged with heated basalt massage stones to melt your tension away and soothe your muscles.
---
---
Healthy Breast Care and Posture Treatment
$50 for 30min or $80 for 60min (60min session can includes massage and resistance training exercises)
PACKAGES AVAILABLE CLICK HERE
A customized treatment that could be used for relaxation, lymphatic drainage, therapeutic massage of the breast and chest muscles with stretching of the muscles, and strength training for the neck & back to help prevent neck and back pain due to heavier breast.
This treatment can be used on natural breast or breast implants. Can also be used to help minimize scar tissue post breast augmentation and good for early detection of irregularities in breast. Also great health and appearance benefits including, improving posture, improving circulation leaving your chest feeling lighter, breast size could increase becoming less saggy and more full with a weekly breast massage program that can be scheduled 1 or 2 days a week
---
REFLEXOLOGY For Hands and Feet
$35 - 25 minutes
A natural healing art based on the principle that there are reflexes in the feet & hands and their referral areas within zone related areas, which correspond to every part, gland and organ of the body. Through application of pressure on these reflexes without the use of tools, crèmes or lotions, the feet being the primary area of application, reflexology relieves tension, improves circulation and helps promote the natural function of the related areas of the body.
Become a VIP Member and receive $20 off monthly massages,
30% off additional massages ​and a Free Massage!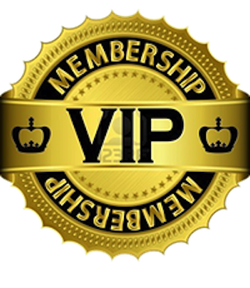 I have to say that when it comes to professional massage services.... my experience with Chris at FBW had been the absolute best. I've been stretched and massaged in places I didn't know I had! Lol! Seriously tho! The BEST! I've gone twice so far and each time I'm struggling to get home because I'm so relaxed and tend to get sleepy while driving. I used to go to a massage school near my home for massages, but now I have no problem driving the extra miles for a great massage!
Highly recommended him for his excellent work! -T.R.
One of the best massages I've ever had and the price is unbeatable! The hour went too quickly but I have never felt better. I'll definitely be back for many more pre-natal massages and I am eager to try his personal fitness training after my baby is born. -A.W.
I just had a deep tissue massage with Chris on Sunday and it had been 2 years since my last massage. My muscles were very tight in my neck and back, not to mention I just spent 5 hours the night before putting kinky twist in my hair. Let me say Chris worked every kink in my body. "EVERY" kink! I no longer feel like incredible hulk. I have even been sleeping better. He was very professional and even showed me stretches that I can do at work so that I'm not so tense at my desk from sitting all day. I promised him I would not wait 2 years anymore and plan to pamper myself at least once a month. -S.G
Very nice technique! Professional, clean, efficient, and reasonably priced! - C.R.
After having a strenuous workout earlier in the week, I set an appointment for a deep tissue massage. Chris definitely knew great techniques to help relieve the muscle tension and pain I was experiencing. I highly recommend Chris for massages. I plan to try his personal training sessions since he is very knowledgeable in fitness and nutrition as well. -C.W.
I have used Finesse a few times. I have lower back issues due to a car accident plus a very stressful job(who doesn't). Chris is very professional and skillful. I walk in at times barely able to move (lower back injuries are hell), and leave in less pain than when I arrived. The atmosphere is relaxing and quite and the studio is always clean. Prices are reasonable and fair. The end result for me is less pain (an always welcome outcome). -L.R.
Now that the holiday hustle & bustle is over, I needed something for "me" plus the pain in my right shoulder from stress was almost unbearable. I would consider myself a massage snob - I've had chiromassages, deep tissue,
accupressure massages, and everything in between. So, when I decided just to find a location that was close to me, open on Sundays, and not a chain (you know - the one that's everywhere), I didn't realize I'd find a gem! Chris concentrated on my problem spots AND stretched me. Oh, did I mention he's also a personal trainer so he's very in tune with the body. The hour went by too quick, I'd probably still be lying there but in fear of being escorted out by security I had to go. I'm aleady planning my next visit! The price was right & the place is small but cozy. He did an outstanding job! -N.L.
Full body massage =on point! Came out feeling very relaxed. Didn't want to drive home yet :) -C.B.
I was in so much pain from tension and tight muscles... Chris helped me out with a great massage and helped
me by providing a nutrition plan to help me make my new years goals. Awesome job Chris!!!!!! -D.S.
I was in need of a full body massage asap and Chris scheduled me for the day and time frame I needed due to
my busy schedule. The massage was Awesome! I forgot about all the errands I had to run and just relaxed for 30 minutes. I will be starting my get back in shape classes with him on Monday and looking forward to getting started on Herbalife. If you are looking for a Massage Therapist or Personal Trainer, contact Chris! -K.G.

Went for a 60 minute massage yesterday and was greatly satisfied and impressed by the professionalism of
Chris. The atmosphere was soothing and appropriate for the purpose of shear relaxation. I'm certain I will be returning for more sessions, and may even see about getting my body back into shape with the Personal Training sessions. GREAT JOB CHRIS! See you soon! :-D -S.

Chris, thank you so much for the massage, it was very nice to meet you, you did an amazing work, I felt very
comfortable and definitely my neck and back feel so good after the massage, hope to see you sometime next weekend. -R.P.
It was really nice to meet you yesterday!! Thank you for an awesome massage!!! I am goin to call you this week
to schedule more with you. Thank you again!!! -B.P.
I received a full body massage today and it was the best I have ever experienced. I am definitely a customer for life. -K.J.
I recently got a Quick Fix Massage here, And it was great! I would definitely recommend this to anyone who needs or wants a quality massage! I will definitely be going again. - J.G.
Massage Appointments Policies
BY APPOINTMENT ONLY

IF YOU ARE LATE FOR YOUR MASSAGE APPOINTMENT,
YOUR MASSAGE WILL BE SHORTENED
AND STILL END AT IS PRE-SCHEDULED TIME.
THE FULL AMOUNT OF THE SERVICE WILL STILL BE DUE, WITH NO EXCEPTIONS. IF YOUR THERAPIST IS LATE CAUSING YOUR MASSAGE APPOINTMENT TO START LATER THAN SCHEDULED, YOU WILL EITHER HAVE YOUR MASSAGE EXTENDED PASS THE PRE-SCHEDULED END TIME TO ACCOMMODATE YOUR FULL SESSION OR YOU WILL RECEIVE THE APPROPRIATE DISCOUNT.

DUE TO MY LIMITED AVAILABILITY, CANCELLATIONS AFFECT ME SIGNIFICANTLY.
PLEASE KEEP IN MIND LAST MINUTE CANCELLATIONS LEAVE ME WITH EMPTY APPOINTMENT TIMES AND INCONVENIENCE MY OTHER GUESTS WHO ARE UNABLE TO RESERVE MY SERVICES. YOUR APPOINTMENT TIME RESERVED EXCLUSIVELY FOR YOU AND I REQUEST THAT YOU PLEASE REVIEW AND RESPECT MY CANCELLATION POLICY.
CANCELLATIONS OF PREPAID APPOINTMENTS AND/OR DEPOSITS PAID WILL BE CHARGED SHOULD YOU BE UNABLE TO PROVIDE A 2HR NOTICE.

IF YOU NO CALL, NO SHOW OR CANCEL LESS THAN 2HRS BEFORE YOUR MASSAGE APPOINTMENT
THERE IS A $30 RESCHEDULING FEE. IF IT WAS AN OUTCALL MASSAGE YOUR FEE IS $50

IF YOU WOULD LIKE TO SCHEDULE AN APPOINTMENT FOR AFTER 6PM,
YOU MUST CALL TO SCHEDULE THE APPOINTMENT BEFORE 6PM
WHEN CALLING, IF NO ANSWER PLEASE LEAVE A VOICEMAIL & I WILL RETURN YOUR CALL. OR YOU CAN TEXT ME
(I WILL NOT ANSWER MY PHONE IF I AM IN A MASSAGE OR PERSONAL TRAINING SESSION,
I WILL RETURN YOUR CALL AS SOON AS I'M AVAILABLE)
IF YOU ARE MORE THEN 10 MINUTES LATE FOR YOUR APPOINTMENT WITHOUT CALLING TO CANCEL/RESCHEDULE I WILL ASSUME YOU ARE A NO CALL NO SHOW AND BOOK SOMEONE ELSE IN YOUR SPOT.
TIPS ARE NOT INCLUDED IN RATES, BUT ARE GREATLY APPRECIATED

*IF THIS IS YOUR FIRST VISIT*
PLEASE ARRIVE 10 MINUTES EARLY FOR YOUR APPOINTMENT, SO THAT YOU CAN FILL OUT AN INTAKE FORM.
IF YOU ARRIVE AT THE START TIME OR LATE FOR YOUR MASSAGE APPOINTMENT,
YOUR MASSAGE WILL BE SHORTENED ACCORDINGLY!
©2017 Finessebodywork All rights reserved